Welcome To Family Peace to Family Association
Family Peace to Family Association (FPFA) is a non-profit making, non-political and non-governmental organization established in 2005 with the purpose of to promoting the ideals of matrimony, enhancing the institutional health of the family, and ensuring the proper upbringing of children in contributing towards good citizenship as well as the development of constructive family values in the country.
It is widely believed that families are key contributors to society. The family is the most important institution that embraces the previous, the present and the future generations. And thus, prosperity, development and peace of a given nation are based on the quality of families.

Targeting this institution, thus, is of great import in efforts of development in areas as diverse as fight against HIV/ AIDS and corruption, instilling a sense of citizenship and social cohesion, building a culture of mutual respect and sensitivity to human dignity, and enhancing a culture of hard work and virtuous ethics.

FPFA is a local association formed in recognition of the gaps in formal institutional support to the FAMILY. The activities of the association are guided by the following:
Mission
The mission of the association is to contribute towards the improvement of strong families that can shoulder responsibility for development of Ethiopian population so that they can play useful roles in the socio-economic development of the country.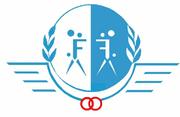 PEACE TO FAMILY PEACE TO ALL
Contact Address: Cellphone: +251-19-162 72 76 or +251-19-137 60 43 E-mail: f_p_f_a@yahoo.com Website: www.familypeacetofamily.org P.O.Box 19951, Addis Ababa, Ethiopia
Vision
Understanding and document all the various links that the family has with the overall development of a state and be the center of excellence in such efforts.
Objectives
To assist and support the family to realize its impact and responsibility on their children's character.

To enable potential couples develop the necessary skills required for marriage formation and in all aspects of social life.

To build the capacity of married couples to appreciate and respect the institution for marriage.

To prompt exchange of views and ideas among the parents, teachers, students, and the community at large, in order to resolve social problems related to marriage and HIV/AIDS.